Alcoa Foundation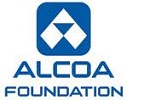 Grants for environmental projects that serve communities where Alcoa has a presence
Principal Office: USA
Alcoa is a global company that produces and sells aluminum and other metals, as well as products made from them. Alcoa also makes packaging and consumer products.
The Alcoa Foundation is a nonprofit corporate foundation, focusing on environment and education.
Grant Programs for Agriculture, Energy, Environment, Natural Resources
Grants for environment. The Foundation funds projects to reduce materials use, recycle products, reduce greenhouse gas emissions, promote sustainable energy, manage ecosystems and biodiversity, and protect water resources.
About environmental focus areas
The Foundation makes grants that serve communities where Alcoa has production facilities or administrative offices. Eligibility extends to non-profit charitable organizations. Public educational institutions and government bodies may be eligible if the grant funds are used for charitable purposes.
APPLICATION: The Foundation posts grant-making criteria and limitations, as well as guidelines for applicants. The minimum grant request is US$15 thousand.
Charities outside of the USA need to meet an equivalency qualification, or work through an expenditure responsibility agreement.
Interested organizations make their grant requests through their local Alcoa facility.  The Foundation provides a link to Alcoa's locations worldwide.
About the grant program, and how to apply
Geographical Distribution of Grant Activities in Developing Countries
Alcoa has a locational presence (i.e. plants and/or offices) in the following developing countries, classified according to the regional structure of the Terra Viva Grants Directory.
Southeast Asia and Pacific Islands: Brunei, Indonesia, Vietnam

East Asia: China
South Asia: India
Eastern Europe and Russia: Russia
Middle East and North Africa: Morocco, Saudi Arabia, United Arab Emirates

Sub-Saharan Africa: Guinea, South Africa
Latin America and Caribbean: Brazil, Jamaica, Mexico, Suriname, Trinidad and Tobago
Comments
In addition to its competitive grants, the Foundation makes larger grants for programs in conservation and natural resources to organizations such as Conservation International, The Nature Conservancy, World Resources Institute, WWF, and others.

Alcoa provides a list and map of its locations around the world.
Alcoa supports a large program of employee volunteers, which may interest some types of grassroots organizations.
The Foundation offers an email form in Contact Us.
Last Profile Review

December 2015