Earthwatch Institute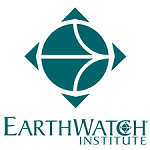 Grants to leaders of field projects for research and education in subject areas of conservation, climate change, oceans, and cultural heritage
Principal Office: USA
The Earthwatch Institute engages people worldwide in field studies and education to conserve the diversity and integrity of life on earth. Earthwatch places conservation volunteers from around the world in suitable expeditions and research projects, many of which are in developing countries.
Earthwatch is administratively organized by world regions. All regions share broad objectives, but the regions vary in details of the programs they offer, and in their grant support for them.
Grant Programs for Agriculture, Energy, Environment, Natural Resources
1 — Leaders of Research Projects. Earthwatch makes grants to leaders (i.e., principal investigators) of field projects that fall within its its research themes. The projects rely on Earthwatch volunteers for data collection, monitoring, and other research-related tasks.
Grants to project leaders include travel, accommodation, equipment, and staff support. The amount of the grant is related to the number of volunteers it employs.
About research projects
APPLICATION: Earthwatch posts thematic research priorities on its website each year. It invites applications from research leaders of any nationality who meet eligibility criteria related to education and experience.
Applicants submit concept notes to Earthwatch according to calendar deadlines, after which Earthwatch invites full proposals from a subset of the applicants.
About how to apply
2 — Teachers and Students. In some countries, teachers and students may be eligible for fellowship support on Earthwatch expeditions. Earthwatch provides application guidelines, forms, and deadlines for opportunities that are open.
About opportunities for teachers and students
3 — Young Conservationists in Developing Countries. Earthwatch has an Emerging Scientists Program that offers opportunities for young conservationists in developing countries to gain experience. Most participants are affiliated with conservation organizations or educational institutions.
Earthwatch posts a contact address for individuals needing more information.
Geographical Distribution of Grant Activities in Developing Countries
Worldwide
Comments
Since 1971, Earthwatch has placed about 100 thousand volunteers in conservation projects.
Earthwatch posts a calendar of expeditions by thematic areas, geographical regions, and participation categories.
Earthwatch in the USA is the international coordinating office. Other Earthwatch teams are based in the UK, Japan, Australia, India, Hong Kong, and Brazil.  See Contact. 
Last Profile Review
 January 2017