First Peoples Worldwide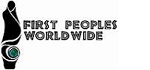 Grants in themes of food security, land stewardship, and related issues important to indigenous communities
Principal Office: USA
First Peoples Worldwide supports development projects in indigenous communities all over the world. It facilitates traditional indigenous knowledge in addressing today's challenges in climate change, food security, medicine, governance, and sustainable development.
First Peoples engages in grant making via the "Keepers of the Earth Fund."
Grant Programs for Agriculture, Energy, Environment, Natural Resources
Keepers of the Earth Fund. The Keepers of the Earth Fund makes grants for environmental activities consistent with the social, political, and economic welfare of indigenous communities. This refers to land use and conservation; traditional decision-making; climate change; food security; and other issues important to indigenous communities.
Grants are made to and on behalf of indigenous-led organizations and groups outside the USA, mainly in developing countries. The recipient organizations must have a bank account, or have fiscal sponsors.
Grants range from US$500 to US$10 thousand.
About the progra
APPLICATION: First Peoples provides eligibility criteria, application guidelines, funding restrictions, and an application form.
The Fund awards grants on an annual cycle, and it posts the calendar period for submitting applications.
If community projects cannot complete a written application, First Peoples will accept grant applications in video format. It offers guidance on how to submit a video application.
About how to apply
Geographical Distribution of Grant Activities in Developing Countries
Worldwide
Comments
First Peoples lists past grants awarded, by years. It also posts highlights of selected projects.
Frequently asked questions (FAQ) is good summary of the grant program.
First Peoples offers complete contact information for its office in Virginia, USA.
Last Profile Review
 May 2016