Kopernik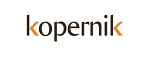 Online marketplace to fund and deliver basic technologies to grassroots communities in the developing world
Principal Office: USA
Kopernik is an online marketplace to enable communities in developing countries to have access to simple but innovative technologies.
Local partners request from a list of available technology products. Kopernik raises funds and manages the distribution of the products to the selected partners.
Grant Programs for Agriculture, Energy, Environment, Natural Resources
Support for appropriate technologies in development. Kopernik's technology grants include several related to agriculture, energy and environment, and water and sanitation.
The online marketplace operates in the following way:
Kopernik selects appropriate technology products to profile on its website;

Local partners send proposals to Kopernik to request these products;   

Kopernik orders the products;

Donors contribute funding towards shipping the products to the local partners;

People buy the technology at a locally affordable price through the local partners.
The end users of the technologies are households, schools, communities, and other grass-roots initiatives. Most applicants to Kopernik are local community-based organizations and NGOs.
About the program

APPLICATION: Interested organizations apply to become local partners with Kopernik.
The applicant provides information about the requesting organization; a proposal to explain why the technology is needed; and information about the plan for product distribution.
Note:  At the time of this update, Kopernik is accepting proposals for projects in the Asia-Pacific region only.
About how to apply
Geographical Distribution of Grant Activities in Developing Countries
Worldwide
Comments
The Polish astronomer Copernicus (Kopernik in Polish language) helped people see the world in a different way. Similarly, the organization Kopernik of the 21st century states its mission as changing the way people see the world's development challenges.
Projects already funded are organized by locations and technology categories.
Kopernik posts profiles of technologies it provides.
Frequently Asked Questions (FAQ) is a summary of how the program works.
Contact Us provides complete information.
Last Profile Review
 April 2016