Levinson Foundation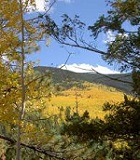 Grants for alternative energy, the fight against climate change, alternative agriculture, and conservation of biological diversity

Principal Office: USA
The Max and Anna Levinson Foundation makes grants to nonprofit organizations committed to developing a more just, caring, ecological, and sustainable world.
Levinson's thematic areas are:
Environment;

Social; and

Jewish Culture and Israel.
Grants in Environment are for activities in the USA and the developing world.
Grant Programs for Agriculture, Energy, Environment, Natural Resources
Environment. The Foundation's interests in Environment are the following.

Protection of ecosystems and biological diversity;

Alternative energy and conversion from the oil economy;

Alternative agriculture and local green economic development;

Breaking the link between resource extraction, civil and international conflict, and markets;

Climate change; and

Development of environmental movements.
Most grants are to environmental NGOs and other nonprofit organizations in the USA, including for support of programs and projects that have an international focus.
Grants generally range from US$15 thousand to US$25 thousand.
APPLICATION: The Foundation posts the format for a Letter of Inquiry (LOI). The LOI requests the name of the project, a brief project description, and information about sources of funding. There are no calendar deadlines.
Based on the LOIs, Levinson invites full proposals from selected applicants.
About how to apply
Geographical Distribution of Grant Activities in Developing Countries
Worldwide
Comments
Grant seekers should review Levinson's list of recent grants to understand the organizations and activities it chooses to fund.
The Foundation provides complete contact information.
Last Profile Review
 March 2016