Oak Foundation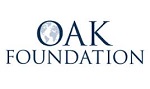 Grants for marine conservation and reduction of greenhouse gas emissions
Principal Office: Switzerland
The Oak Foundation addresses issues of global social and environmental concern, particularly those that have impacts on the lives of the disadvantaged.
Among several program areas funded by the Oak Foundation, the one of principal importance in the Terra Viva Grants Directory is "Environment."
Grant Programs for Agriculture, Energy, Environment, Natural Resources
Environment. This program has a theme in marine conservation, and another in climate change.
Marine Conservation — This theme has three focus areas, organized by regions:

Marine reserves and sustainable economic development related to the Mesoamerican Reef (i.e., Belize, Guatemala, Honduras, and Mexico);
Ecosystem management of coastal and marine resources in the North Pacific and Arctic oceans; and
Support for the European Common Fisheries Policy and other measures to improve fisheries policy and management in Europe.
Climate Change — Grants support the reduction of greenhouse gas emissions in the power and transport sectors of North America, Europe, and some emerging economies, e.g., Brazil, China, and India. Activities include policy analysis, awareness raising, coalition building, advocacy campaigns, and related initiatives.


About the program in Environment
The Foundation makes grants to nonprofit organizations of various kinds (foundations, institutes, NGOs, associations, educational organizations, and others).
Grants in the environment program generally range from US$50 thousand to US$1 million.
APPLICATION: Most grant applications are invited by the Foundation's staff, but the Foundation does accept unsolicited Letters of Enquiry.
Grant seekers are requested to study the Foundation's grant-making criteria, and to review previous grants in its grants database.
Applicants that meet the Foundation's requirements can submit Letters of Enquiry according to the relevant guidelines. Letters of enquiry may be submitted at any time.
About how to apply
Geographical Distribution of Grant Activities in Developing Countries
Worldwide
Note: Oak's programs in marine conservation are regional in scope, while the program for climate change is more global.
Comments
The Oak Foundation maintains a grants database.
The Oak Foundation in Zimbabwe helps to maintain and develop non-governmental organizations that have social, health, and education aims. One part of the Zimbabwe program is support for rural water supplies.
Contact Us provides information for the Foundation's offices in Geneva and worldwide.
Last Profile Review
 January 2016