Pentair Foundation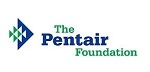 Grants for community projects in food production and water use
Principal Office: USA
Pentair is a large and diversified industrial company that identifies itself as a global leader at the nexus of water, food, and energy.

The company's corporate social responsibility in these inter-connected areas is implemented via the Pentair Foundation.
Grant Programs for Agriculture, Energy, Environment, Natural Resources
The Pentair Foundation supports programs and projects in food, water, and education. It also supports its employees for volunteer initiatives in their communities. .
1 — Food. Pentair Foundation makes grants for innovative solutions in aquaculture and aquaponics. It also offers funding for projects in agricultural development, education, and research related to water re-use and management in the production of food.
2 — Water. Pentair partners to combine technology, micro-enterprise, and scientific research to provide sustainable access to safe water. The Foundation also funds water conservation and re-use.
APPLICATION:
The Foundation makes grants in annual cycles. Each year it posts funding guidelines and an application deadline.
About the program, and how to apply
Geographical Distribution of Grant Activities in Developing Countries
Worldwide
Comments
Contact Us includes information for Pentair's international regional offices.
Last Profile Review
 March 2016