Philip Morris International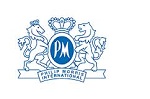 Grants for community projects that may include activities in agriculture, water supply, conservation, and related topics
Principal Office: International

Philip Morris International (PMI) is a leading international tobacco company, with products sold in approximately 180 countries.
PMI's Corporate Contributions support nonprofit organizations with grants in communities where the company is represented, and in agricultural regions where it sources tobacco.
Grant Programs for Agriculture, Energy, Environment, Natural Resources

Community programs. PMI defines the following focus areas for its grant making:

Providing economic opportunity;
Disaster relief and preparedness.
Grants within these focus areas often include subjects in agriculture, water supply, conservation, and other "green" topics.
Grant recipients are mainly educational institutions, development NGOs, foundations, agriculture and industry associations, and other nonprofit organizations in countries where PMI operates.
Grants range from less than US$5 thousand to US$100 thousand and larger.
APPLICATION:
PMI manages its global program of Corporate Contributions from Switzerland. Additionally, it has staff around the world that develop programs with local NGOs to complement the global efforts.
Grant seekers will find information for PMI's country offices in the menu "Select Country".
About contact
Geographical Distribution of Grant Activities in Developing Countries
PMI has affiliates and/or manufacturing locations in the developing countries listed below, applying the regional structure of the Terra Viva Grants Directory.
Southeast Asia and Pacific Islands: Indonesia, Malaysia, Philippines, Thailand, Vietnam
East Asia: China
South Asia: India, Pakistan
Eurasia and Central Asia: Kazakhstan, Turkey
Eastern Europe and Russia: Russia, Serbia, Ukraine
Middle East and North Africa: Algeria, Egypt, Jordan, Lebanon, Morocco, Tunisia, United Arab Emirates
Sub-Saharan Africa: Senegal, South Africa
Latin America and Caribbean: Argentina, Brazil, Colombia, Costa Rica, Dominican Republic, Ecuador, Guatemala, Mexico, Panama, Venezuela
Note: PMI makes grants in developing countries additional to those listed above, especially countries that grow tobacco.
Comments
PMI posts an annual grants list to show grants by country, organization, purpose, and amount.
The operations office of PMI in Switzerland posts an email address for the Corporate Contributions program.
Last Profile Review
 January 2016