Prince Albert II of Monaco Foundation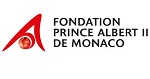 Grants for environmental protection and sustainable development that emphasize climate change and renewable energy, biodiversity, and water resources
Principal Office: Monaco

The Prince Albert II of Monaco Foundation was created in 2006 by H.S.H. Prince Albert II of Monaco.
The Foundation is dedicated to the protection of the environment and the promotion of sustainable development on a global scale with an emphasis on climate change and energy, biodiversity, and water.
Grant Programs for Agriculture, Energy, Environment, Natural Resources
Grants for environmental protection and sustainable development. The Foundation's grant-making interests are to limit the effects of climate change and to promote renewable energy; to protect biodiversity; and to manage water resources and combat desertification.
The Foundation defines three broad geographical priorities:
The Mediterranean Basin;

The Polar Regions; and

The Least-Developed Countries.
About programs
The Foundation makes grants to civil society organizations, foundations, public regional and international organizations, private enterprises, and government organizations.
APPLICATION: The Foundation identifies its criteria for project selection, its funding restrictions, and other application information.
Applications begin with a pre-application questionnaire submitted online. Pre-applications are accepted during specified calendar periods.
In the pre-application stage, the applying organization provides an organizational profile and description of its main activity.
If the Foundation accepts the pre-application, it requests the grant seeker to fill in an application dossier for review by the Foundation's scientific and technical committee.
About how to apply
Geographical Distribution of Grant Activities in Developing Countries
Worldwide
Comments
The Foundation's website is available in French and English.
Grant seekers should review the Foundation's funded projects as a guide to its interests.
The Foundation publishes annual reports which summarize its project portfolio, grants spending, and partnerships.
The Foundation has offices in Monaco and other countries.
Contact provides complete information.
Last Profile Review
 April 2017