Turkish International Cooperation and Development Agency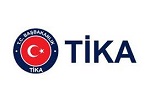 Support for agriculture, water resources, and environment in partner countries of Asia, Eastern Europe, North Africa and the Middle East, and Sub-Saharan Africa
Principal Office: Turkey
The Turkish International Cooperation and Development Agency (TİKA) is Turkey's government department responsible for most of Turkey's official development assistance to developing countries, including countries that speak Turkic languages. TİKA's programs and budgets have increased substantially since the agency's beginning in 2002.
TİKA fields of activity are broad to include education, health, transportation, and social and physical infrastructure. Relative to the Terra Viva Grants Directory, Turkey funds projects and training in in water supply and sanitation; energy; and agriculture, livestock, and environment.
Grant Programs for Agriculture, Energy, Environment, Natural Resources
1 — Civil Society Organizations in Turkey. Only a small share of TİKA's budget is for direct support of NGOs, public-private partnerships, and research institutions. The funding for Turkish development NGOs is currently about US$5 million per year.
2 — Support in Partner Countries. There is no formal grant program that operates in TİKA's partner countries. However, interested persons and organizations should contact TİKA's coordination offices to inquire about collaboration possibilities.
Link to coordination offices
Geographical Distribution of Grant Activities in Developing Countries
Turkey's priority countries for bilateral development assistance are identified below, using the regional geographic framework of the Terra Viva Grants Directory.
Southeast Asia and Pacific Islands:  Myanmar, Philippines

East Asia: Mongolia
South Asia: Bangladesh, Pakistan
Eurasia and Central Asia: Afghanistan, Azerbaijan, Georgia, Kazakhstan, Kyrgyzstan, Tajikistan, Turkmenistan, Uzbekistan
Eastern Europe and Russia: Albania, Bosnia and Herzegovina, Kosovo, Macedonia, Moldova, Montenegro, Serbia, Ukraine
North Africa and Middle East: Algeria, Egypt, Jordan, Lebanon, Libya, Palestinian Territories, Syria, Tunisia, Yemen

Sub-Saharan Africa: Cameroon, Chad, Djibouti, Ethiopia, Kenya, Namibia, Niger, Senegal, Somalia, Sudan
Comments
TİKA's website is available in Turkish and partly in English.
Comprehensive annual reports provide a detailed view of TİKA's work by country and sector.
TİKA provides contact information for its central office in Ankara.
The Black Sea NGO Network includes profiles of several environmental NGOs in Turkey, some of which are active internationally.
Last Profile Review
 December 2016