Annenberg Foundation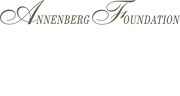 Grants for wildlife research and conservation, animal health, community natural resources, and environmental education
Principal Office: USA
The Annenberg Foundation was established in 1989 to advance public well-being through improved communication. The Foundation's traditional funding interests are the public media, arts, libraries, hospitals, orchestras, museums, and education.
Recently, these interests have broadened to include social justice, animal welfare, and environmental stewardship.
Grant Programs for Agriculture, Energy, Environment, Natural Resources
Animal Services and the Environment. The Foundation's interests include the following.

Wildlife research and conservation;

Animal health and anti-cruelty campaigns;

Community-based management of natural resources; and

Environmental education and capacity building.
Annenberg supports projects in the USA (especially in California) and internationally. Most grant recipients for environmental and animal projects in developing countries are nonprofit organizations in the USA that have international interests.
Grants generally range from US$10 thousand to US$100 thousand.
APPLICATION: Proposals are submitted online on a rolling basis. There are no calendar deadlines.
Applicants review the Foundation's funding priorities, grant restrictions, and grant making guidelines prior to submitting their applications.  For applications that are successfully submitted, the Foundation's staff may follow up to obtain more information before responding with a decision.
Annenberg provides an email address and telephone number for individuals who have inquiries about the grants process.
Geographical Distribution of Grant Activities in Developing Countries
Worldwide
Comments
The founder of the Foundation, Walter H. Annenberg, had been a leader in enterprises for publishing, radio, and television.
Funding for Animal Services and the Environment is a small component of the Foundation's grant making.
Grants Locator is searchable by years, program areas, geographic areas served, grant amounts, and key words.
Contact Us offers information for the Foundation's offices in California, Pennsylvania, and Washington, DC.
Last Profile Review
 December 2015