Body Shop Foundation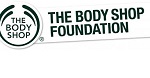 Grants in support of wildlife protection and other environmental projects in the developing world
Principal Office: UK
The Body Shop is an international cosmetics company pioneered by Dame Anita Roddick with the idea that "businesses have the power to do good."
The Body Shop Foundation is the charitable arm of The Body Shop International. The Foundation seeks to work with innovative organizations in projects of animal protection, environmental protection, and human rights.
Grant Programs for Agriculture, Energy, Environment, Natural Resources
1 — Animal Protection. The Foundation makes grants to support wildlife protection through measures to combat illegal trade of wildlife and wildlife products; protect wildlife habitat; and rescue and rehabilitate captured animals.
About the program
2 — Environmental Protection. The Foundation makes grants for community water supply; tree planting; environmental education and training; and other environmental initiatives at the grassroots level.
About the program
Most grants are to civil society organizations in the UK and other countries that operate internationally or locally in thematic areas important to the Foundation.
Grant size is normally in the range of £2 thousand to £10 thousand, although global grants are sometimes over £20 thousand.
APPLICATION (for 1-2 preceding): The Foundation manages grant making through different parts of the Body Shop's organization.
This refers to Global Grants (centralized), and to grants made in the countries where the Body Shop has stores.
For Global Grants, the Foundation's staff research and choose thematic areas for grant making.  They also choose the grant recipients.
For funding supported by the Body Shop stores, the Foundation relies on local staff and consultants to advise on organizations and projects specific to those countries.
About funding (in Frequently Asked Questions)
Geographical Distribution of Grant Activities in Developing Countries
The Body Shop has a market presence in the following developing and emerging countries.
Southeast Asia and Pacific Islands:  Indonesia, Malaysia, Philippines, Singapore, Thailand, Vietnam
East Asia:  China (Hong Kong)
South Asia:  India
Eurasia and Central Asia:  Turkey

Eastern Europe and Russia:  Russia
Middle East and North Africa:  United Arab Emirates
Sub-Saharan Africa:  South Africa
Latin America and Caribbean:  Mexico
Comments
The Foundation offers contact details for its office in West Sussex (UK) at the bottom of its home page.

The Body Shop posts a country directory that may be helpful for local organizations in search of information about the company's charitable funding at the country level. 
Last Profile Review
 May 2016