Conservation Action Research Network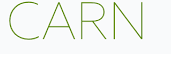 Grants for research on biodiversity and wildlife in Africa's Congo Basin
Principal Office: USA
The Conservation Action Research Network (CARN) makes small research grants to conserve biodiversity and ecosystem health, to protect threatened wildlife species and habitats, and to promote environmental sustainability.
CARN's current grant making focuses on the Congo Basin.
Grant Programs for Agriculture, Energy, Environment, Natural Resources
Congo Basin Grant Program. The Congo Basin Grant Program offers competitive research grants for African graduate students and early-career professionals working on topics of biodiversity, conservation, and environmental sustainability in the region of the Congo Basin.
Grants are up to US$5 thousand. Through these small grants, CARN aims to help young African researchers with interim funding that will allow them to compete in larger international arenas.
The program is open to residents of the following countries: Cameroon, Congo, Dem Rep Congo, Equatorial Guinea, Gabon, Central African Republic, and Uganda.
Applicants for grants should be 35 years of age or younger in the eligible countries. They should be enrolled in a graduate program, or hold a professional position.
APPLICATION:
The Congo Basin Grant Program invites applications in annual cycles.
CARN publishes grant guidelines, an online application form, and the submission deadline when the application period is open.
Application materials are available in English and French.
Geographical Distribution of Grant Activities in Developing Countries
Sub-Saharan Africa: Cameroon, Congo, Dem Rep Congo, Equatorial Guinea, Gabon, Central African Republic, Uganda
Comments
CARN posts profiles of past grant recipients.
CARN's contact information is available at the bottom of its home page.
Last Profile Review
 December 2016