Institute for Field Biology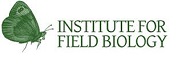 Education and research in field-based methods of biology and environmental sciences
Principal Office: Spain
The Institute for Field Biology (IFB) is a nonprofit network of zoology, botany, ecology, and environmental scientists and professionals to strengthen field-based research among students and young researchers in the natural sciences.
IFB offers education for students and encourages research among its members to address gaps in fieldwork experience. IFB aims to provide leadership in the knowledge of biological diversity, based upon capacity building that uses the latest field techniques.
Grant Programs for Agriculture, Energy, Environment, Natural Resources
International Field Research Courses in Spain. IFB organizes field courses for university undergraduate and graduate students on different aspects of field-based methods in biological and environmental sciences. Courses include lectures, practical exercises, independent research projects, academic writing, and data analysis.
The Institute posts a calendar of course offerings by subject areas and dates. The courses are taught in Spain, in English language.
IFB offers a small number of grants/scholarships to cover all or part of the course tuition or registration. Scholarships do not include the travel cost to Spain.
About the program
APPLICATION: To apply for financial support, students fill in an application form after completing the course.
Grants are available to students of any country, with preference for students from Africa, Asia, and Latin America.
About how to apply
Geographical Distribution of Grant Activities in Developing Countries
Worldwide
Comments
IFB organizes conferences and meetings for researchers to discuss field methods and techniques, as well as methods for collecting and storing biological samples.
IFB provides its contact information.
Last Profile Review
 May 2016