Rainforest Trust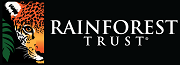 Conservation of wildlife habitat in partnership with local organizations in tropical regions of Latin America, Asia, and Africa
Principal Office: USA
Rainforest Trust aims to save wildlife habitat by purchasing and protecting tropical forest lands in partnership with local conservation organizations in Latin America, Asia, and Africa.
A U.S.-based nonprofit organization, Rainforest Trust works with partners to establish new protected areas and expand existing ones, such as around national parks. Rainforest Trust has a target to protect 20 million acres of threatened tropical habitats by the year 2020.
In addition to land acquisition, Rainforest Trust helps build the capacity of its partner organizations.
Grant Programs for Agriculture, Energy, Environment, Natural Resources
Rainforest Ark Initiative. The Rainforest Ark Initiative is managed by Rainforest Trust to provide partnership and funding opportunities to local conservation NGOs across the tropics.
Funded projects aim to establish and/or expand protected areas for critically endangered and endangered tropical wildlife and birds.
The Initiative supports both land purchases as well as projects to designate protected areas. Projects are located in developing countries between the Tropic of Cancer and the Tropic of Capricorn.
APPLICATION: The Initiative invites applications for conservation partnerships from nonprofit entities and NGOs for projects in tropical Latin America, Africa, and Asia. Applicants must be well-established organizations, with independent and autonomous oversight and management committees.
Applying organizations may submit project proposals to the Rainforest Ark Initiative for either a land purchase or a protected area designation.
Proposals should include a cost-effective budget with a reasonable cost per land area; evidence of any matching support that has been secured or pledged; and evidence of support by local stakeholders (communities, environmental agencies, government officials, NGOs, land owners, etc.)
Geographical Distribution of Grant Activities in Developing Countries
Southeast Asia and Pacific Islands
Sub-Saharan Africa
Latin America and Caribbean
Comments
Frequently Asked Questions (FAQ) gives an overview of how Rainforest Trust operates.
Rainforest Trust's current and past projects.
Contact Us provides complete information.
Last Profile Review
 March 2016