Ramsar Convention on Wetlands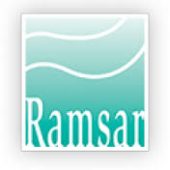 Grants for conservation, management, and capacity building in support of wetlands protection in developing countries
Principal Office: International
The Ramsar Convention on Wetlands is an inter-governmental treaty that promotes national action and international cooperation for the conservation and wise use of wetlands.
The Ramsar List of Wetlands of International Importance includes over 2,000 sites, covering all regions of the planet.
Grant Programs for Agriculture, Energy, Environment, Natural Resources
1 – Ramsar Grants Programs. Ramsar makes grants in support of the conservation and wise use of wetlands; emergency conservation assistance at Ramsar sites; and education and training in wetlands management.

Small Grants Fund for Wetland Conservation and Wise Use — The Small Grants Fund assists developing countries and economies in transition to implement wetlands projects in accord with the Convention's Strategic Plan 2009-2015. Eligibility extends to government agencies, NGOs, and individuals in developing and emerging countries. Applicants in countries which are not party to the Ramsar Convention are allowed to apply for "preparatory assistance" grants,
Wetlands for the Future — This program, funded by the U.S. Fish and Wildlife Service and administered by Ramsar, offers grants in wetlands education and training in Latin America and the Caribbean. Grants are for teaching, training, university research, and pilot field projects. Eligibility for grants extends to government agencies, academic institutions, and NGOs in Mexico and the Neotropics Region of the Ramsar Convention.
Swiss Grant Fund for Africa — The Swiss Grant Fund for Africa is funded by the Federal Government of Switzerland in addition to the annual dues that Switzerland provides to the Convention's core budget. The Swiss Grant Fund for Africa is administered by the Ramsar Secretariat for specific activities related to wetlands in Africa. The Fund is not open to applications.
APPLICATION: When funding is available, the Small Grants Fund and Wetlands for the Future invite competitive proposals. Operational guidelines for each program describe the criteria and process for submission, provide application forms, and define application deadlines.
2 — Ramsar Wetland Conservation Awards. These awards are to individuals and institutions of any country for achievements in promoting the conservation and wise use of wetlands.
Ramsar makes awards of US$10 thousand in each of different categories. The Conservation Awards are announced at each Conference of the Contracting Parties.
APPLICATION: Nomination information for the Wetland Conservation Awards is available on Ramsar's website prior to each Conference of the Parties. The information includes the purpose, criteria, eligibility, calendar deadline, and how and where to submit nominations.
Geographical Distribution of Grant Activities in Developing Countries
Worldwide
Note: Funding through Wetlands for the Future is restricted to Mexico and the Neotropics.
Comments
Ramsar's website is available in English, French, and Spanish.
Ramsar is not affiliated with the United Nations system of Multilateral Environmental Agreements, but it works closely with them. Ramsar defines itself as a full partner among the cluster of treaties and agreements related to biodiversity.
Ramsar's Secretariat shares offices with the World Conservation Union (IUCN) in Gland, Switzerland.
Last Profile Review
 November 2016