Rufford Foundation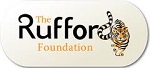 Grants for wildlife conservation, environmental awareness, and sustainable natural resources
Principal Office: UK
The Rufford Foundation is an independent trust that makes grants for nature conservation undertaken by small and medium-sized organizations for projects in the developing world.
Grant Programs for Agriculture, Energy, Environment, Natural Resources
Nature conservation in the developing world. The Foundation supports projects in the following broad areas:

Conservation of wildlife habitats and ecosystems;

Species-level conservation (animals, plants, insects, etc.);

Environmental education and community-level conservation.
The Foundation prefers projects that are pragmatic, that will make a substantial and long-lasting impact, and that have a significant human element. In general, the Foundation prefers to support projects at the ecosystem level rather than species work.
Rufford's grants are to individuals and small groups for field projects that have clear conservation objectives in developing countries. There are no restrictions by nationality or country of residence. Note: The majority of recent grant recipients are from the developing countries where the projects are implemented.
APPLICATION: Applicants establish a user account and submit applications online.
Grant applications are made in sequential stages: first grant, second grant, booster grant, second booster grant, and completion grant:
Small Grants are up to £5 thousand each for a first grant and a second grant.

Booster Grants are up to £10 thousand (following the first and second grants).
Completion Grants are up to £15 thousand, available to grant recipients who meet certain requirements (explained on Rufford's website).
An application requires a project description, proposed budget, and three references. The Foundation will not process applications that do not include the supporting references.
Applications can be submitted at any time; there is no calendar deadline.
Geographical Distribution of Grant Activities in Developing Countries
Worldwide
Comments
As a guide to grant seekers, the Foundation's funded projects are listed by year and by world region. The projects are also shown in a world map. Project profiles and updates usually include extensive information, e.g., reports and contact details.
The Foundation provides the names and email addresses of its Officers.
Contact the Foundation has a link for queries about the application process.
Last Profile Review
 March 2017