DOEN Foundation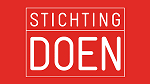 Grants in Sub-Saharan Africa and India for projects in sustainable energy and combating climate change
Principal Office: Netherlands
The DOEN Foundation is the receiving fund of the three Dutch charity lotteries. The Foundation promotes pioneers in social and cultural innovation in combating climate change; cultivating an open society based on cohesion; and promoting the new economy.
DOEN states its policy to use subsidies (grants) where necessary, and loans where possible.
Grant Programs for Agriculture, Energy, Environment, Natural Resources
Green and Inclusive Economy. In this theme, the Foundation aims to help combat further climate change by supporting entrepreneurial approaches to reduce CO2 emissions. The program looks for pioneers in the field of sustainable energy and energy saving in the Netherlands, and that focus on sustainable energy in Africa.
About the theme
DOEN makes grants to legally registered organizations in the Netherlands and other countries that meet the Foundation's policies, priorities, and guidelines.  There are no minimum or maximum grant amounts. However, DOEN's policy is to fund no more than one-third of a project's budget.
APPLICATIONS: DOEN posts grant-making criteria, restrictions, and an application form (Dutch and English).
An application may be submitted to DOEN at any time, but it should reach DOEN at least four months before the planned start of a project. DOEN decides whether to accept the application for further consideration. If necessary, the applicant is asked to provide more information.
About how to apply
Geographical Distribution of Grant Activities in Developing Countries
Sub-Saharan Africa
Comments
DOEN's website is available in Dutch and English.
Annual reports (Dutch and English) include the Foundation's funded projects.
DOEN provides useful guidelines for grant applicants in its frequently asked questions (FAQ).
The Foundation supports an international culture program.
DOEN posts contact information for its office in Amsterdam.
Last Profile Review
January 2016