Nordic Climate Facility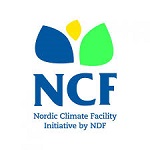 Grants to support the world's low-income countries in programs that address climate change and poverty reduction
Principal Office: International
The Nordic Climate Facility (NCF) provides funding to programs in the world's low-income countries that address climate change and poverty reduction.
The NDC is financed by the Nordic Development Fund and administered by the Nordic Environment Finance Corporation. Both institutions are supported by the five Nordic countries: Denmark, Finland, Iceland, Norway, and Sweden.
Grant Programs for Agriculture, Energy, Environment, Natural Resources
Nordic Climate Facility. The Facility promotes the exchange of technology, know-how, and innovative ideas between the Nordic countries and the low-income countries on matters of climate change.
Sectoral interests range across environment, transport, water and sanitation, health, agriculture, forestry, and other areas of natural resource management.
Grants are to Nordic organizations (authorities, municipalities, companies, and institutes) in collaboration with partners in eligible low-income countries.
Grants range from €250 thousand to €500 thousand.
APPLICATION: The Nordic Climate Facility makes calls for proposals. Each call defines one or more themes.
Applications are submitted by a Nordic entity in cooperation with partners in eligible countries.
The Facility has a two-stage process for selecting projects. It invites concept notes according to the information it posts in each call for proposals. It requests final proposals from the top-rated concept notes.
About the Nordic Climate Facility, and how to apply for funding
Geographical Distribution of Grant Activities in Developing Countries
The Nordic Climate Facility makes grants for projects in low-income countries that are eligible for support from the International Development Association (i.e., the World Bank's financing program for the low-income countries), and that previously received support from NDF.
Southeast Asia and Pacific Islands: Cambodia, Laos, Vietnam
East Asia: Mongolia
South Asia: Bangladesh, Maldives, Nepal, Pakistan, Sri Lanka
Eurasia and Central Asia: Kyrgyzstan
Sub-Saharan Africa: Benin, Burkina Faso, Cape Verde, Ethiopia, Ghana, Kenya, Malawi, Mozambique, Rwanda, Senegal, Tanzania, Uganda, Zambia, Zimbabwe

Latin America and Caribbean: Bolivia, Honduras, Nicaragua
Note: The Nordic Climate Facility may also provide assistance to other low-income countries on a case-by-case basis.
Comments
Potential applicants to the Nordic Climate Facility should review previously funded projects.
Both the Nordic Environment Finance Corporation and the Nordic Development Fund maintain offices in Helsinki (contact NEFCO; contact NDF).
Last Profile Review
 November 2016