Diageo Foundation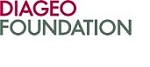 Grants to improve access to clean water and sanitation at the community level
Principal Office: UK
Diageo is a global company which produces and sells alcoholic beverages under a variety of brand names around the world. Diageo commits 1% of its operating profit for social investment and community projects. The Diageo Foundation plays a complementary role by providing central focus and additional (e.g., start-up) financial contributions.
Diageo's grant making focuses on areas of need in developing countries of Africa, Latin America, Asia, and Eastern Europe.
Grant Programs for Agriculture, Energy, Environment, Natural Resources
Community Investment Program.  Thematic areas for grants are:

Water of Life (water access and management);
Skills for Life (helping disadvantaged youth);
Disaster Relief (emergency aid and longer-term reparation); and
Local Communities (supporting Diageo's employees to engage in community activity).
Grants in "Water of Life" support improved access and management of water at the community level. Examples are wells, rainwater harvesting, water filters and pumps, village sanitation, and low-cost irrigation.
Diageo's recipients for water projects are registered charities – including community groups and NGOs — that have experience in programs and projects of water management.
Grants are a maximum of £50 thousand per project for up to three years.

Note:  The Foundation is not currently accepting applications. 
Geographical Distribution of Grant Activities in Developing Countries
Worldwide
Note: The geographical emphasis in "Water of Life" is Sub-Saharan Africa. However, Diageo also supports water projects in countries such as India, China, and others.
Comments
Diageo provides contact information for its team on corporate social responsibility.
Last Profile Review
 March 2016