Virginia Gildersleeve International Fund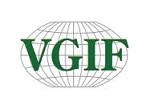 Grassroots grants to women for economic empowerment and community development, including for projects in small-scale agriculture and natural resources
Principal Office: USA
The Virginia Gildersleeve International Fund (VGIF) makes grants to fund locally generated projects that advance the rights of women and girls.
Since its founding in 1969, VGIF has funded more than 500 projects in nearly 100 countries.
Grant Programs for Agriculture, Energy, Environment, Natural Resources
Grants to organizations led by women. VGIF makes grants of up to US$7,500 for projects in developing countries that are led by women, and that help empower women and girls in grassroots communities.
Themes in VGIF include economic empowerment and community development; health and nutrition; literacy and education; science and technology for girls; and women's human rights.
Past projects include several to improve local livelihoods through grants for fish ponds, bee keeping, fruit and vegetable production, community water supply, and other women's activities related to agriculture and natural resources.
About the program
APPLICATION:
 VGIF uses a a three-stage grant making process though an annual call for proposals. Applicants will have the opportunity to receive up to 6 years of funding totaling US$95 thousand.
About how to apply
Geographical Distribution of Grant Activities in Developing Countries
South Asia: India
Sub-Saharan Africa: Uganda, Kenya, Tanzania, Malawi
Comments
VGIF offers a map and brief profiles of past projects.
VGIF publishes its contact information.
Last Profile Review
June 2019