Alcoa Foundation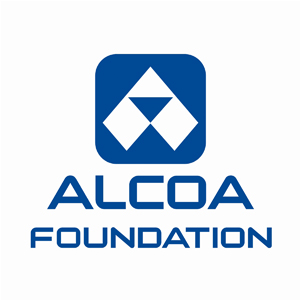 Grants for environmental projects that serve communities where Alcoa has a presence
Principal Office: USA
Alcoa is a global company that produces and sells aluminium and other metals, as well as products made from them. Alcoa also makes packaging and consumer products.
The Alcoa Foundation is a nonprofit corporate foundation, focusing on environment and education.
Grant Programs for Agriculture, Energy, Environment, Natural Resources
Grants program. The Alcoa Foundation makes signature grants and location grants.
Signature grants are centrally managed at Alcoa's headquarters to support a strategic view of measures to promote the prevention of and resilience to climate change, and to restore and preserve biodiversity around the world.
Location grants serve communities where Alcoa has production facilities or administrative offices.  Grant making addresses the Foundation's two key focus areas (i.e., climate change and biodiversity), in addition to local community priorities.

About the program
APPLICATION: The Foundation manages its location grants at the local level. At the beginning of each year, Alcoa Foundation allocates a specific amount of its funding to Alcoa locations, each of which identifies a Foundation contact point.

Eligibility for location grants extends to non-profit charitable organizations. Public educational institutions and government bodies may be eligible if the grant funds are used for charitable purposes.

Interested organizations make their grant requests through their local Alcoa facility. The Foundation provides a link to Alcoa's locations worldwide.
Link to Alcoa locations
Geographical Distribution of Grant Activities in Developing Countries
Alcoa Foundation has a locational presence (i.e. plants and/or offices) in the following developing countries, classified according to the regional structure of the Terra Viva Grants Directory.
Middle East and North Africa: Saudi Arabia

Sub-Saharan Africa: Guinea
Latin America and Caribbean: Brazil, Suriname

Note: The Foundation also lists locations in a number of high-income countries: Australia, Canada, Iceland, Norway, Spain, and USA.
Comments
The Foundation's signature grants support programs in conservation and natural resources for organizations such as Conservation International, The Nature Conservancy, World Resources Institute, WWF, and others.

The Foundation offers an email form in Contact Us.
Last Profile Review

April 2019