Atkinson Foundation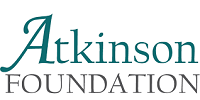 Grassroots projects in Mexico and Central America in themes that include agriculture, water and sanitation, and natural resources
Principal Office: USA
The Atkinson Foundation supports social, educational, and religious institutions in San Mateo County, California (USA).
Additionally, the Foundation makes grants to nonprofit organizations in the USA for projects in sustainable development in Mexico and Central America.
Grant Programs for Agriculture, Energy, Environment, Natural Resources
Support for development projects in Mexico and Central America. The Atkinson Foundation makes grants for grassroots projects in Mexico and Central America in the following themes:

Community water supply and sanitation;

Microenterprise and economic development;

Nutrition and food resources;

Health education and family planning.
About the program
Grants are to nonprofit charitable organizations in the USA. Most grants range between US$5 thousand and US$15 thousand.
APPLICATION: Atkinson's website describes application guidelines, procedures, and the Foundation's grant-making priorities.
The Foundation acts on grant applications in quarterly cycles.
Atkinson recommends that potential applicants should contact the Foundation's administrator prior to submitting an application.
About how to apply
Geographical Distribution of Grant Activities in Developing Countries
Atkinson's international grant making is for projects in Mexico and Central America, defined in the Terra Viva Grants Directory as the following six countries.
Latin America and Caribbean: Costa Rica, El Salvador, Guatemala, Honduras, Mexico, Nicaragua
Comments
Philanthropy at Atkinson has a history of over 75 years.
Atkinson posts its contact information.
Last Profile Review
April 2019