Bromley Trust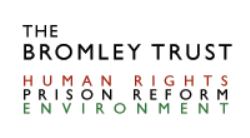 Grants for environment and environmental justice
Principal Office: UK
The Bromley Trust supports charities concerned with human rights, prison reform, and environment.
Bromley's grant making for environment connects with its other interests, e.g., in the theme of environmental justice.
Grant Programs for Agriculture, Energy, Environment, Natural Resources
Environment. The Trust's interests in environment are broad to include both terrestrial and marine issues, and a wide geographical scope.
Deforestation, Marine Conservation, and Biodiversity and Sustainability. The Trust makes grants to prevent deforestation and protect the biodiversity of Brazil's Atlantic Forest; to promote marine diversity, particularly through establishing marine reserves; to protect islands and the Arctic and Antarctic regions; and to support innovative work on climate change and sustainability.
Environmental Justice. The Trust supports human rights related to the environment, particularly with respect to the consequences of climate change and the depletion of natural resources, and with respect to the land rights of marginalized people.

About the program
Grants are made only to or through UK registered charities whose work falls within the remit of Bromley's program areas. Most grants range from £5 thousand to £20 thousand per year.
APPLICATION: The Trust is closed to new Environmental applications. Applications are by invitation only and unsolicited applications will not be accepted.
Geographical Distribution of Grant Activities in Developing Countries
Worldwide
Comments
Bromley lists its recent grants in environment, which can be a helpful guide for grant seekers.
The Trust provides contact information.
Last Profile Review
May 2020