Caterpillar Foundation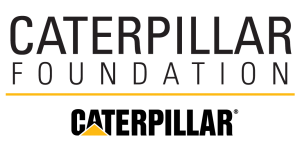 Grants for forest conservation, water resources, low-carbon energy, and other aspects of environmental management
Principal Office: USA
Caterpillar is a global manufacturer of construction and mining equipment, diesel and natural gas engines, and industrial gas turbines.
The Caterpillar Foundation was established in 1952, and has since contributed over US$685 million worldwide as one aspect of the company's charitable outreach.
The Foundation's programmatic areas are Education; Environment; and Basic Needs.
Grant Programs for Agriculture, Energy, Environment, Natural Resources
1 — Environment. Internationally, the Caterpillar Foundation has supported the following types of activities related to environment: tropical forest conservation and afforestation; water projects; alternative (low-carbon) transportation systems; urban waste recycling; and others.
2 — Basic Needs. These needs include food (and agriculture), water and sanitation, shelter, energy, and responses to natural disasters.
About programs (focus areas)

The Foundation makes grants to nonprofit organizations such as development NGOs, universities and institutes, foundations, museums, conservation groups, and others. Most grants are in communities where Caterpillar has an active presence.
Grant size is highly variable. Grants for projects related to environment range from less than US$1 thousand to over US$2 million.
APPLICATION: Caterpillar Foundation uses an online grant application form. Applicants answer a series of questions about their eligibility in order to apply.
The Foundation usually accepts proposals throughout the year. (Note: At the time of this update, the Foundation did not accept new proposals.)
Geographical Distribution of Grant Activities in Developing Countries
Worldwide
Comments
The Foundation's website is available in English and several other languages.
Contact Us provides a contact form.
Last Profile Review
May 2020