Development Cooperation Ireland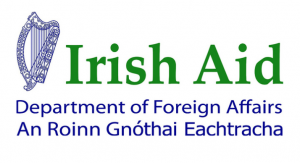 Grants and other support for civil society organizations in Ireland and partner developing countries in themes of agriculture, water, and environment

Principal Office: Ireland
Responsibility for Irish foreign policy lies with the Ministry for Foreign Affairs. Within the Ministry, Development Cooperation Ireland (Irish Aid) is the government's program of development assistance.
The priority of Irish Aid is to improve the livelihoods of disadvantaged communities in developing countries, particularly in Sub-Saharan Africa.
Among other priorities, Irish Aid supports programs and projects in agriculture and food security, water and sanitation, and environmental protection related to goals of poverty reduction.
Grant Programs for Agriculture, Energy, Environment, Natural Resources
1 — Support for Civil Society in Ireland. Irish Aid manages several grant-making programs for civil society organizations in Ireland. It offers program funding to provide predictable and sustainable support over a number of years to well-established Irish NGOs. It also offers annual rounds of competitive project grants for smaller and medium Irish organizations.
Other programs for Irish civil society include annual competitive grants to increase Irish awareness of global poverty and development (i.e., grants for development education), and grants to deliver emergency assistance and recovery.
APPLICATION: Except for program funding and emergency funding, the grant programs for Irish civil society operate through competitive calls for proposals. Each call includes priority themes, application guidelines, eligibility requirements, co-funding requirements, closing dates, and application forms.
2 — Support for Civil Society in Partner Developing Countries. Funding programs in partner developing countries may include micro-projects and fellowships. Grant seekers in the partner countries should inquire with Irish Aid locally.
Link to Irish Aid in partner countries
Geographical Distribution of Grant Activities in Developing Countries
Irish Aid's partner countries and other countries in bilateral cooperation are indicated below.
Southeast Asia and Pacific Islands: Vietnam
Middle East and North Africa: Palestinian Territories
Sub-Saharan Africa: Ethiopia, Liberia, Malawi, Mozambique, Sierra Leone, Tanzania, Uganda, Zambia, Zimbabwe
Comments
Irish Aid's website is available in English and Gaelic.
Irish Aid posts annual reports, which include detailed statistics on Ireland's aid spending.
Ireland's platform of development NGOs is the Irish Association of Non-Governmental Development Organizations (Dóchas). Dóchas is an informative guide to Ireland's development cooperation — including news, events, training, a members list, and resources for civil society organizations.
Last Profile Review
March 2021