DigitalGlobe Foundation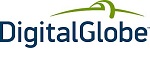 Grants of satellite imagery for research and applied projects in environment and natural resources
Principal Office: USA
The DigitalGlobe Foundation is a nonprofit philanthropic organization to foster the growth of the next generation of professionals in geospatial technology.
The Foundation provides satellite imagery to universities in the USA and internationally to advance their research in geographic information systems and environmental studies.
Grant Programs for Agriculture, Energy, Environment, Natural Resources
Grants of satellite imagery. The Foundation makes awards of archive satellite imagery for research and applied projects in climate change, land use, coastal development, forest management, wildlife corridors, water management, fisheries management, agricultural planning, disaster response and recovery, and other topics in environment and natural resources.
Grant recipients are students and professors at accredited universities and related educational institutions for projects in which the data will not be used commercially.
Additionally, DigitalGlobe gives special consideration to analysts and researchers at NGOs who need the imagery in support of humanitarian and/or environmental efforts.
About examples of grants
APPLICATION: Applicants complete the Satellite Imagery Request Form, and send it by email to the Foundation. There are no calendar deadlines.
Each request is reviewed by the Foundation Employee Advisory Committee (FEAC), which makes all determinations as to which requests will be granted.
About how to apply
Note: The Foundation is currently not accepting any new applications for imagery grants or starting any new university partnerships.
Geographical Distribution of Grant Activities in Developing Countries
Worldwide
Comments
The Foundation shares an email address for inquiries.
Last Profile Review
April 2019