Dubai International Award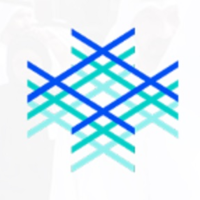 Prizes for best environmental practices in shelter and community development, urban and regional development, and human settlements
Principal Office: United Arab Emirates
The Dubai Municipality of the U.A.E. supports the Dubai International Award for Best Practices to Improve the Living Environment (DIABP). The DIABP connects to the agenda of UN-Habitat, which collaborates with Dubai Municipality in making the awards.
The DIABP promotes aspects of partnership, sustainability, leadership, community empowerment, gender equality, social inclusion, innovation, and transferability.
Grant Programs for Agriculture, Energy, Environment, Natural Resources
Dubai International Award. The categories for the DIABP awards are best practices in shelter (housing) and community development; urban and regional development; and settlements management.
The environmental dimensions of this include best practices related to water supply; sanitation and waste management; energy use and conservation; green spaces; and protection of natural resources and the environment.
Eligibility for the awards extends broadly to include government organizations; non-government organizations and community-based organizations; the private sector; research and academic institutions; the media; public and private foundations; and individuals.
About the Award
APPLICATION: Nominations for the awards are submitted on a 3-year cycle. DIABP posts guidelines, eligibility criteria, a nomination form, and the timetable for each award cycle.
About how to apply (Note: The 12th Award Cycle is 2020.)
Geographical Distribution of Grant Activities in Developing Countries
Worldwide
Comments
The award has its origins in a 1995 United Nations conference held in Dubai to recognize practices that have positive impacts on improving the living environment — particularly for poor and disadvantaged populations.
Interested individuals can study the profiles of previous award winners.
DIABP's website offers contact information for Dubai Municipality.
Last Profile Review
April 2020