Erbacher Foundation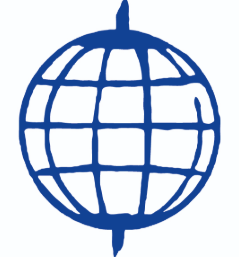 Grants for rural development focusing on livestock and agriculture, soil and water management, and infrastructure and capacity in support of these themes
Principal Office: Germany
The Erbacher Foundation (Erbacher Stiftung) aims to support strong rural societies in developing countries.
Themes especially important to the Foundation are livestock husbandry, crop production, drinking water supply, and environmental protection.
Grant Programs for Agriculture, Energy, Environment, Natural Resources
Grants for rural development. The Foundation identifies four subject areas for its grant making.

Securing healthy and balanced nourishment — Improved agricultural methods; agricultural formation and training; agricultural practices to conserve biodiversity; agricultural projects to support disadvantaged women.
Protection and access to water, air, and healthy soil — Water management; drinking water supply; basic sanitation; irrigation water; reforestation to prevent erosion; access to good soils for small farmers; efficient animal breeding; projects to adapt to climate change.
Infrastructure, markets, and technical capacity — Processing and commercialization of agricultural products; occupational training; farming and business cooperatives.
Professional exchanges, studies, and awareness building — Knowledge transfer among project partners; experiences to give people in the region of the Erbacher Company the experience of life in agricultural developing areas; consciousness raising and public relations at the local level.

The Foundation favors projects of "help for self-help". It prefers to work with small to medium-sized organizations and associations that have strong local support.
All new applications should address rural development in India, Tanzania, or Uganda.
About programs

APPLICATION: The Foundation posts an application form along with project criteria; priority countries; funding conditions; and reporting obligations.
The Foundation has two application deadlines each year.
About how to apply
Geographical Distribution of Grant Activities in Developing Countries
South Asia: India
Sub-Saharan Africa: Tanzania, Uganda
Note: These are the geographical priorities for new partners. The Foundation states that it will continue to consider support for established partners outside of these three countries.
Comments
The Foundation publishes a map and short profiles of its funded projects.
Last Profile Review
April 2020