European Cooperation — International Cooperation and Development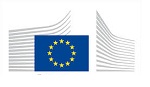 Grants in all fields of development assistance that include agriculture, energy, environment, and natural resources
Principal Office: International
The EC's Directorate-General for International Cooperation and Development (EuropeAid) coordinates the EU's policies and implementation of external development assistance. The aim is to eradicate poverty in partner regions and countries in the context of sustainable development.
Grant Programs for Agriculture, Energy, Environment, Natural Resources
Funding for development assistance. EuropeAid delivers funding through budget support, grants, and contracts under the terms of EU's external aid instruments. Collectively, these instruments establish funding partnerships between the EU and virtually all developing countries.
The range of aid programs is wide and complex through both thematic instruments and geographic instruments. Funding is provided across sectors that include food and agriculture; environment; energy; and others.
APPLICATION: EuropeAid posts calls for proposals. Each call identifies the context of the grant-making program, eligibility criteria, grant size, requirements on matching funds, how and when to submit proposals, the review process, contact information, and other supporting details.
Note: Grant applicants must be registered with PADOR. This refers to a database of organizations which apply for EC grants in the field of external assistance. Online registration is free, and PADOR's web pages provide guidance to complete the registration process.
Geographical Distribution of Grant Activities in Developing Countries
Worldwide
Comments
EuropeAid in Brussels cannot be relied on for all calls. Some calls are made by the EU's country-level Delegations in coordination with national authorities in those countries.
EuropeAid provides an email form for contact.
Last Profile Review
February 2021