French Development Agency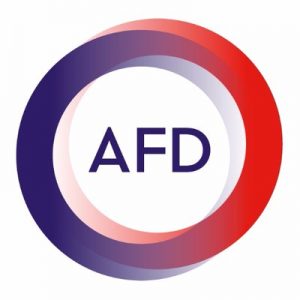 Grants to civil society organizations in France and developing countries for projects in biodiversity, water, agriculture, and energy
Principal Office: France
The French Development Agency (Agence Française de Developpement, AFD) is the main implementing body for France's bilateral development assistance. The AFD is jointly administered by the Ministry of Foreign Affairs, together with the Ministry of Economic Affairs, Finance, and Industry.
AFD implements a range of social and economic projects in over 70 developing countries and in Overseas France. AFD uses a wide range of financial instruments including grants, loans, loan guarantees, equity, and debt reduction contracts.
Among several program areas, those most relevant in the Terra Viva Grants Directory are water and sanitation; agriculture and rural development; and environment (i.e., energy and climate change, biodiversity conservation, and others).
Grant Programs for Agriculture, Energy, Environment, Natural Resources
1 — Co-Finance of French NGO Programs and Projects. AFD co-finances French development NGOs for field projects, framework programs, and initiatives to increase development awareness.
2 — Local Small Grants in Developing Countries. These are administered through AFD's country offices, which normally connect with the French diplomatic missions. Local grants support activities in AFD's priority sectors, and they often complement existing projects.
APPLICATION
: AFD offers profiles of its country-level programs and activities. The information includes the name and contact information of AFD's local representative. Additionally, some of France's embassies announce calls for proposals on their websites.
Link to AFD's country offices, and link to France's diplomatic missions
Geographical Distribution of Grant Activities in Developing Countries
AFD's country offices are indicated below, applying the regional geographical classification of the Terra Viva Grants Directory.
Southeast Asia and Pacific Islands: Cambodia, Indonesia, Laos, Myanmar, Thailand, Vietnam
East Asia: China
South Asia: Bangladesh, India, Sri Lanka
Eurasia and Central Asia: Turkey, Uzbekistan
Middle East and North Africa: Egypt, Jordan, Morocco, Palestinian Territories, Tunisia
Sub-Saharan Africa: Benin, Burkina Faso, Cameroon, Chad, Comoros, Congo, Cote d'Ivoire, Democratic Rep of Congo, Djibouti, Ethiopia, Ghana, Guinea, Madagascar, Mali, Mauritania, Mauritius, Mozambique, Niger, Nigeria, Senegal, South Africa
Latin America and Caribbean: Bolivia, Brazil, Colombia, Dominican Republic, Haiti, Mexico, Peru
Note: AFD also manages regional programs. The French Overseas Territories are within AFD's mission, but they are not included above as countries in the definition of the Terra Viva Grants Directory.  
Comments
AFD's website is available in French and English.
Coordination Sud (the French National Association of NGOs) is AFD's main consultation partner in deciding annual funding priorities under FISONG. Coordination Sud offers a large website, events calendar, calls for proposals, various publications and newsletters, and other information resources.
Last Profile Review
March 2021