Go. Go Love Foundation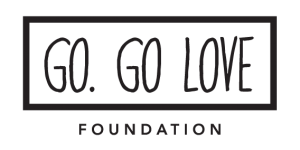 Community grants for poverty alleviation
Principal Office: Australia
The mission of the Go. Go Love Foundation is to provide organisations and communities the means to work together in achieving positive changes, with the ultimate goal in improving the overall quality of life.
The Fund supports initiatives related to building schools, adult literacy, vulnerable youth and community service.
Grant Programs for Agriculture, Energy, Environment, Natural Resources
Grants for local organisations. The Foundation supports humanitarian projects but cross-cutting subjects in the areas of community development from the following focus areas will be supported:
Gender equality: empowering women & girls
Health & WASH
Enhancing child protection & youth participation
Resilience building to climate change, disasters (risk reduction) and other factors of vulnerability such as poverty
Go. Go Love supports organisations that work directly with beneficiaries and communities in developing countries. Projects can receive funding of up to AUD 30 thousand for projects of up to 2 years.
APPLICATION: The Foundation makes an annual call for proposals but does not fund individuals, organisations must have charitable status.
About how to apply
Geographical Distribution of Grant Activities in Developing Countries
Sub-saharan Africa
Asia-Pacific, South Asia, Central Asia
Central America
Comments
Go. Go Love shares short videos of schools built with BuildOn since 2015.
Go. Go Love Blog provides stories from supporters who experience the school build and community life.
Contact provides a form and an email address.
Last Profile Review
April 2019