Inter-American Development Bank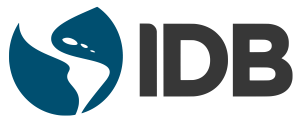 Loans and grants in Latin America and the Caribbean for projects in water and sanitation, agriculture, sustainable energy, disaster prevention, and management of natural resources.
Principal Office: International
The Inter-American Development Bank (IDB) was established in 1959 as the first of the world's regional development banks. Its purpose is to foster sustainable economic development and social progress in Latin America and the Caribbean. It does this through its lending operations, its research and knowledge dissemination, and its role in helping to shape regional policy discussions.
The IDB and its related Multilateral Investment Fund finance a number of grants for water and sanitation, energy, and natural resources.
Grant Programs for Agriculture, Energy, Environment, Natural Resources
1 — Spanish Cooperation Fund for Water and Sanitation in Latin America and the Caribbean (FCAS). Administered by IDB, the Spanish Cooperation Agency for International Development (AECID) created a special fund for projects related to drinking water; sewage systems; wastewater treatment; urban rainwater drainage; water resources management; solid waste management; and efficiency and operations management.
Eligibility for grants includes government entities; companies; cooperatives; NGOs which provide water and sanitation services; and other entities that provide public water and sanitation services in any member country of the Ibero-American Community of Nations, and in Haiti. There is no maximum or minimum grant size.
2 — Japan Special Fund for Poverty Reduction (JPO). The Japan Special Fund for Poverty Reduction makes grants to civil society organizations for community-based projects that address poverty reduction. Grants support projects in basic social services, productive activities, and community capacity building in themes of water and sanitation, agriculture and fisheries, disaster prevention, and many others.
3 — Social Entrepreneurship Program (SEP). The SEP provides financing through local partner organizations to individuals and groups that generally do not have access to commercial or development loans on regular market terms. Projects help micro and small producers in marginalized communities with innovative financing. A second type of project funds pilot initiatives for business approaches to supply potable water, renewable energy, and other basic services. Most projects funded through SEP are combinations of loans and grants.
Eligibility in SEP extends to private companies, NGOs, foundations, cooperatives, producers' associations, and public-private partnerships that operate in any of IDB's member countries of Latin America and the Caribbean.
4 — Multilateral Investment Fund. MIF (FOMIN in Spanish) supports financial institutions such as banks, cooperatives, producers associations, and NGOs — which in turn lend to micro and small enterprises. Activities funded under MIF include sustainable agriculture, markets for clean energy, technologies for cleaner production, sustainable tourism, and the establishment of environmental funds – among others.
Public as well as non-profit organizations (NGOs, industry associations, chambers of commerce, and foundations) are eligible to apply. Most grants range from under US$150 thousand to US$3 million. MIF requires counterpart contributions.
Geographical Distribution of Grant Activities in Developing Countries
Regional members of IDB need to be prior members of the Organization of American States. The following are the developing country members.
Latin America and Caribbean: Argentina, Bahamas, Barbados, Belize, Bolivia, Brazil, Chile, Colombia, Costa Rica, Dominican Republic, Ecuador, El Salvador, Guatemala, Guyana, Haiti, Honduras, Jamaica, Mexico, Nicaragua, Panama, Paraguay, Peru, Suriname, Trinidad and Tobago, Uruguay, Venezuela
Comments
IDB's website is available in Spanish, Portuguese, English, and French.
IDB is a partner with the Inter-American Institute for Cooperation in Agriculture in sponsoring the Regional Fund for Agricultural Technology (FONTAGRO), which is a grant maker for agricultural research.
Contact Us offers information for IDB's headquarters office in Washington, DC. and for its offices in member countries of Latin America and the Caribbean.
Last Profile Review
November 2019