Interchurch Organization for Development Cooperation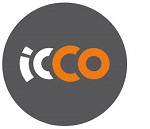 Support for grassroots projects in agriculture, adaptation to climate change, and access to land and water resources
Principal Office: Netherlands
The Interchurch Organization for Development Cooperation (ICCO) works towards a world in which people can live in dignity and well-being without poverty and injustice.
ICCO is active in 36 focus countries, and it works with Dutch partners (i.e, the ICCO Alliance) to support programs and projects in additional developing countries.
Grant Programs for Agriculture, Energy, Environment, Natural Resources
Projects in grassroots agriculture, climate change, and natural resources. ICCO supports projects in the following subject areas, varying according to regional priorities.
Food security;

Economic empowerment;

Responsible business;

Emergency Response.
Climate mitigation, gender and the rights of marginalized groups are cross-cutting issues.
ICCO works in collaboration with civil society organizations in its focus countries. They are associations, foundations, and other organizations active in a human-oriented approach to development.
About themes
APPLICATION: Most programs and projects are managed from ICCO's regional offices, each of which defines specific focus areas.
Civil society organizations that want to inquire about partnering with ICCO should make contact at the country or regional level.
Link to ICCO's offices
Geographical Distribution of Grant Activities in Developing Countries
ICCO's focus countries are identified below, applying the regional geographical framework of the Terra Viva Grants Directory.
Southeast Asia and Pacific Islands: Cambodia, Indonesia, Myanmar, Papua New Guinea, Philippines, Vietnam
South Asia: Bangladesh, India, Nepal, Pakistan
Eurasia and Central Asia: Kyrgyzstan, Tajikistan
Middle East and North Africa: Palestinian Territories
Sub-Saharan Africa: Angola, Benin, Burkina Faso, Burundi, Dem Rep Congo, Ethiopia, Ghana, Kenya, Liberia, Madagascar, Malawi, Mali, Rwanda, Senegal, Sierra Leone, South Africa, South Sudan, Sudan, Uganda, Zimbabwe
Latin America and Caribbean: Bolivia, Brazil, Colombia, Ecuador, El Salvador, Guatemala, Honduras, Nicaragua, Paraguay, Peru, Suriname
Comments
ICCO profiles its projects.
Last Profile Review
June 2020