Polish Aid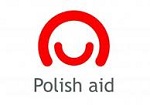 Grants for civil society organizations in Poland and developing countries in themes of rural development, agriculture, energy, and natural resources
Principal Office: Poland
Within the Ministry of Foreign Affairs, Polish Aid (Poland's Development Cooperation Department) is responsible for planning and implementing the country's international assistance.
Broad aims include the reduction of poverty. Other objectives are to promote democracy, rule of law, development of civil society, and respect for human rights.
Poland's profiles of development assistance and grant-funded projects indicate examples of activities related to agriculture, energy, environment, and natural resources.
Grant Programs for Agriculture, Energy, Environment, Natural Resources
1 — Cooperation with Polish Organizations. The Ministry of Foreign Affairs, through Polish Aid, annually issues a call for proposals to fund development projects implemented by Polish organizations.
The call is directed to NGOs, public and private universities, research units, units of local governments, and government agencies.
2 — Small Grants Fund in Developing Countries. Some of Poland's diplomatic missions in developing countries have budgets to make one-year grants for local projects. In principle, grants can be made in any developing country.
APPLICATION: Guidelines and supporting materials are posted by Polish Aid. Grant seekers in developing countries should inquire for information about the Small Grants Fund from Poland's diplomatic missions.
3 — Polish Challenge Fund. The Polish Challenge Fund aims to engage Polish companies in development activities in two priority countries of Polish Aid – Ukraine and Belarus. The main objective of PCF is to facilitate the transfer of know-how, technology, and innovative solutions in the area of green technologies.
APPLICATION
: Funds are allocated to Polish entities only (
companies as well as science and research institutes
). The maximum amount of funding granted is US$40 thousand (
a financial or in-kind contribution of 20 % of the project value is required
).
About PCF and how to apply
Geographical Distribution of Grant Activities in Developing Countries
Poland's priority bilateral countries are identified below.
Southeast Asia and Pacific Islands: Myanmar 
Eurasia and Central Asia: Georgia
Eastern Europe and Russia: Belarus, Moldova, Ukraine
Middle East and North Africa: Palestinian Territories, Lebanon
Sub-Saharan Africa: Ethiopia, Kenya, Senegal, Tanzania, Uganda
Comments
The Polish Aid website is available in Polish and English.
Poland's Ministry of Foreign Affairs provides information about Poland's diplomatic missions.
Contact Us offers an email contact form, street address, telephone, and fax for the offices of Polish Aid in Warsaw.
The Polish national NGO platform is the Zagranica Group, comprising about 60 organizations which participate in international development assistance. Its website (in Polish and English) provides links to its members, documents, and other information resources.
Last Profile Review
March 2021