Rainforest Action Network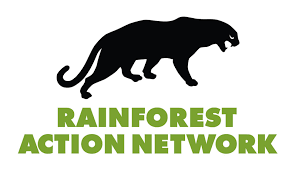 Small grants to protect forests and offset carbon emissions
Principal Office: USA
The Rainforest Action Network (RAN) aims to protect rainforests and the human rights of those living in and around those forests.
RAN supports activists in rainforest countries, and it organizes and mobilizes consumers and community action groups.
Grant Programs for Agriculture, Energy, Environment, Natural Resources
1– Protect-an-Acre Fund. The Protect-an-Acre (PAA) Fund makes small grants to protect forests, promote local self-sufficiency, and strengthen the rights and livelihoods of forest communities. Grants are in support of the following objectives:

Grassroots organizing, education, training, and capacity building at the community level.

Strategic use of non-violent direct action at the community level that supports local resistance to destructive development activities such as logging, oil extraction, and the expansion of palm oil plantations.

Securing or maintaining legal land title recognition (e.g., demarcation of territory, GPS mapping, resource inventories and management plans, meetings with neighboring communities, etc.) for indigenous communities.

Environmentally and socially sound sustainable economic alternatives.

Travel and other opportunities that amplify community voices in regional, national, and international forums — and that provide access to decision makers.

Field studies and original research to hold companies accountable for their on-the-ground activities.

Seed money for emerging grassroots organizations.

Protect-an-Acre makes grants to local forest communities, indigenous federations, and NGOs.
Since 1993, expenditures in PAA have exceeded US$1 million for grants to over 150 communities and organizations.Although grants are made in all regions and unsolicited proposals are welcome, geographic priority areas are Southeast Asia and South and North America. Grants in PAA generally do not exceed US$5 thousand.
About Protect-an-Acre
APPLICATION: Applicants fill out and submit an application online, or they request an application from RAN as a document.
An application includes the financial situation of the applying organization; the organization's purpose and history; details of the project proposal; and information about the organization's principal personnel.
Applications can be submitted at any time; there is no calendar deadline.
About how to apply
2 — Climate Action Fund. RAN established a Climate Action Fund to offset carbon emissions. The Fund makes small grants to community groups that active in preventing the extraction of fossil fuels, and in preventing or decommissioning large point sources of greenhouse gas emissions.
Instead of purchasing carbon credits, funds help empower frontline communities to keep fossil fuels in the ground where they belong.
Although grants are made in all regions and unsolicited proposals are welcome, the Fund's geographic priority areas are South and North America. Grants generally do not exceed US$2,500.
About the Climate Action Fund
APPLICATION: RAN publishes criteria and guidelines for applications to the Climate Action Fund, along with information about where to send applications.
Applications can be submitted at any time.
About how to apply
Geographical Distribution of Grant Activities in Developing Countries
Worldwide
Comments
RAN posts its staff list and provides contact information in the footer.
Last Profile Review
June 2020