Royal Geographical Society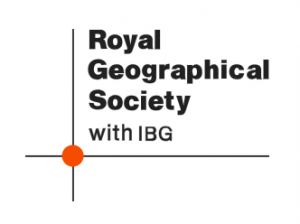 Grants for geographical research, field projects, and education on topics in natural history, the physical world, and interactions with human populations
Principal Office: UK
Founded in London in 1830, the Royal Geographical Society (with the merged Institute of British Geographers) is a learned society and professional body for geography.
The Society supports research, education, expeditions, fieldwork, public engagement, and informed enjoyment of the world.
Grant Programs for Agriculture, Energy, Environment, Natural Resources
Grants for geographical research, fieldwork, and teaching. The Society administers about 30 named grant programs in several categories:

Established Researchers;

Early Career Researchers;

Postgraduate;

Undergraduate;

Expeditions, Fieldwork, and Independent Travel; and

Teaching.
Grants support work in the UK and internationally in essentially all aspects of natural history, the physical world, and interactions with human populations.
Topics include ecological surveys; soil and water management; planning of national parks and conservation reserves; natural hazards; studies of agricultural and pastoral systems; studies of particular environments (arid, aquatic, etc.); climate change; and pollution prevention and management.
Most grants are to individuals (not organizations). Grants are made for desk and field-based researchers, research teams, and school teachers. The majority of grant programs are for UK nationals, and/or students registered at UK universities.
Grants range from £250 to £30 thousand.
APPLICATION: Each type of grant is separately profiled regarding eligibility criteria, application procedure, and guidelines for submitting proposals (including calendar deadlines).
Geographical Distribution of Grant Activities in Developing Countries
Worldwide
Comments
Society membership comprises more than 15 thousand persons in about 100 countries.
In most categories of grants, the Society lists previous recipients. This can be helpful to understand the types of projects that get funded.
Last Profile Review
June 2020