Royal Society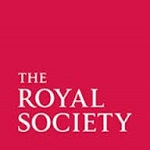 Grants and awards for science and innovation in the UK and partner countries, including countries of the developing world
Principal Office: UK
Founded in 1660, the Royal Society is the independent scientific academy of the UK and the Commonwealth, dedicated to promoting excellence in science. The Society's strategic priorities are to invest in future scientific leaders and innovation; to influence policy making with the best scientific advice; and to invigorate education in science and mathematics.
Some of the funding schemes connect scientists in the UK with scientists internationally, including in the developing countries. This refers to grants and awards in subjects such as agriculture and animal health; clean energy and biofuels; climate change; plant conservation; and others.
Grant Programs for Agriculture, Energy, Environment, Natural Resources
The Society manages several different funding schemes, including the following ones that have international components.
1 — Royal Society – DFID Africa Capacity Building Initiative. This program aims to strengthen the research capacity of universities and research institution in Sub-Saharan Africa through research networks. Priority research areas are water and sanitation; renewable energy; and soil-related research. Funding is up to £25 thousand to assist the formation of research consortia, and over £1 million for program grants.
About the initiative
2 — Newton Mobility Grants. The mobility grants provide international researchers with travel, subsistence, and research expenses for either a one-off short visit or for bilateral visits to strengthen emerging collaborations with the UK.
About the mobility grants
3 — Newton International Fellowships. The British Academy and the Royal Society cooperate to select early stage post-doctoral researchers from all over the world to work at UK research institutions for a period of two years. The fellowships provide £24 thousand per year plus research expenses, a relocation allowance, and an allocation for follow-on activities.
About the fellowships
4 — Newton Advanced Fellowships. Funding through this program offers established international researchers an opportunity to develop the research strengths and capabilities of their research group through training, collaboration, and reciprocal visits with a partner in the UK.
About the advanced fellowships
5 — International Exchanges. This scheme supports UK scientists for either a one-off visit or bilateral travel to collaborate with scientists in other countries. The amount of available funding depends on the length of the visit.
About international exchanges
APPLICATION (for 1-2-3-4-5 preceding): Grant seekers obtain guidelines and application information for each grant-making scheme. Each type of grant is described in terms of purpose, eligibility requirements, grant duration, value of the award, application deadline, and other details.
Applications for the majority of grant schemes are submitted electronically. Access to the system requires initial registration.
About how to apply
Geographical Distribution of Grant Activities in Developing Countries
Worldwide
Comments
The prestigious history of the Society includes Isaac Newton, Charles Darwin, Albert Einstein, Stephen Hawking, and other world science luminaries through the centuries.

Potential grant seekers should review the complete list of the Society's funding schemes for others that may be potentially relevant.
The Society provides contact information.
Last Profile Review
June 2018