Slovak Aid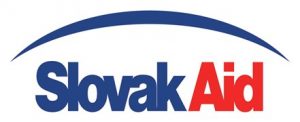 Grants to organizations in Slovakia and in partner developing countries in themes of agriculture, water, waste management, energy, and environment
Principal Office: Slovakia
Slovakia's development program is administered by the Slovak Agency for International Development Cooperation (Slovak Aid) in Slovakia's Ministry of Foreign Affairs. Several additional Slovak ministries participate in the country's budget for development assistance.
Slovakia's priorities in development cooperation are building democratic institutions and a market environment, and creating social and technical infrastructure. Within these broad themes, Slovak Aid supports development activities that include aspects of environmental protection, agriculture and food security, water management, waste management, and energy.
Grant Programs for Agriculture, Energy, Environment, Natural Resources
1 — Co-Financing Development Projects of Slovak Organizations. The Ministry of Foreign Affairs co-funds Slovak civil society organizations, businesses, state organizations, and municipalities to implement development projects in partner countries. The Ministry also funds projects of awareness-raising in Slovakia about Slovak development assistance.
About the program (Slovak language only)
APPLICATION: The Ministry of Foreign Affairs issues calls for proposals. Information with each call includes the purpose and theme of the grants; the amount of funding available; the deadline for applications; the project implementation period; and supporting forms and templates.

2 —  Small Grants In Developing Countries. Slovakia's diplomatic missions in some partner countries offer micro-grants to civil society organizations.
APPLICATION: Grant seekers in Slovakia's partner countries need to consult with Slovakia's diplomatic missions.
Link to Slovakia's diplomatic missions
Geographical Distribution of Grant Activities in Developing Countries
Slovakia defines the following countries for its bilateral assistance, applying the geographical framework of the Terra Viva Grants Directory.
Eurasia and Central Asia: Afghanistan, Georgia

Eastern Europe and Russia: Albania, Belarus, Bosnia and Herzegovina, Kosovo, Moldova, Ukraine
Sub-Saharan Africa: Kenya, South Sudan
Comments
Slovak Aid's website is available in Slovak and English.
Slovakia joins Hungary, Poland, and the Czech Republic in the international Visegrad Fund. The Fund pro­vides grants and scholarships for com­mon cul­tural, sci­en­tific, research and edu­ca­tional projects, youth exchanges, pro­mo­tion of tourism, and cross-border coop­er­a­tion. Funded projects can include any field of activity, e.g., environment. Visegrad+ extends the cooperation to non-EU countries in Eastern Europe, the Western Balkans, and the South Caucasus.
Slovak Aid offers contact information for its offices in Bratislava.
Last Profile Review
October 2018