Soest Third World Group Foundation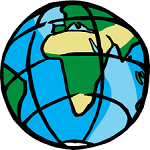 Grants for small-scale projects in water, agriculture, and other community needs
Principal Office: Netherlands

The Soest Third World Group Foundation (Stichting Derde Wereldgroep Soest) was founded in 1983 by citizens of Soest, a municipality located in the central Netherlands.  The Foundation is recognized by the Soest municipal government as a platform for development cooperation.
The Foundation supports small-scale development projects in thematic areas that include water projects, agriculture, aquaculture, and other needs of the very poor.
Grant Programs for Agriculture, Energy, Environment, Natural Resources
Grants for local development. The Foundation supports small-scale development projects based on community initiatives. Projects should target a clearly defined group of  people who are actively involved in it, and who can contribute whatever they can to its implementation in terms of  money, labor, materials, or land.
Recently funded projects include examples in water and sanitation, small-scale horticulture, livestock raising, and fish farming — along with others in education, health, micro-credits, vocational training, etc.
Project assistance is provided for up to three years. The Foundation does not indicate a maximum or minimum grant size.
APPLICATION: 
Grants are made to legally registered organizations, not individuals.
An application requires a project description; an itemized budget; an indication of the resources that the community will contribute; names of other donor organizations; and the amount of the funding request to Soest Foundation. The Foundation posts additional criteria and restrictions.
Applications can be made in English or French. There is no calendar deadline.
About the program, and how to apply
Geographical Distribution of Grant Activities in Developing Countries
Worldwide
Note: Most recent grants are in Sub-Saharan Africa and India. 
Comments
The Soest Foundation's website is available in Dutch only, except for the important application pages in English and French.
The Foundation posts contact information.
Last Profile Review
June 2018