Taiwan International Cooperation and Development Fund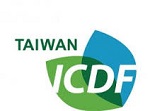 Support for higher education in subject areas that include sustainable agriculture and environment

Principal Office: Taiwan
The Taiwan International Cooperation and Development Fund (ICDF) aims to boost socio-economic development, enhance human resources, promote economic relations, and offer humanitarian assistance in partner developing countries.
Program actions the form of lending and investment; technical cooperation; humanitarian assistance; and international education and training.
Thematic areas in ICDF include sustainable agriculture, aquaculture, clean energy, environmental accounting, and measures to address climate change and natural disasters (among others).
Grant Programs for Agriculture, Energy, Environment, Natural Resources
International Education and Training. ICDF's department for International Education and Training sponsors professional workshops, education in partner countries, and scholarships for higher education in Taiwan.
Professional Workshops — ICDF aims to include about 500 participants per year in workshops for government officials and NGOs in topics of agriculture, environment, and other development fields. The workshops are held in ICDF's partner countries.
Education in Partner Countries — ICDF offers financial support and supplies to improve primary and secondary education in its partner countries.
Higher Education in Taiwan — ICDF provides scholarship funds to support talented professionals in its partner developing countries for higher education at 18 participating universities in Taiwan. The areas of study include tropical agriculture, aquaculture, and other disciplines relevant to demands in the partner countries.
APPLICATION: Professional workshops and local educational projects are managed by ICDF and Taiwan's diplomatic missions in the partner countries.
Scholarships for higher education in Taiwan are announced on ICDF's website in annual cycles. Each announcement lists cooperating universities; academic programs open for scholarships; eligibility criteria; the application process; and the calendar deadline for applications.
Geographical Distribution of Grant Activities in Developing Countries
Taiwan has implemented technical assistance projects in the following countries.
Southeast Asia and Pacific Islands: Fiji, Indonesia, Kiribati, Marshall Islands, Nauru, Palau, Papua New Guinea, Philippines, Solomon Islands, Thailand, Tuvalu, Vietnam
East Asia: Mongolia
South Asia: India, Nepal, Pakistan
Eurasia and Central Asia: Azerbaijan, Georgia, Kazakhstan, Kyrgyzstan, Turkey
Eastern Europe and Russia: Belarus, Moldova, Russia
North Africa and Middle East: Bahrain, Jordan, Libya, Saudi Arabia, Tunisia
Sub-Saharan Africa: Burkina Faso, Kenya, Nigeria, Sao Tome & Principe, South Africa, South Sudan, Swaziland
Latin America and Caribbean: Belize, Dominican Republic, Ecuador, El Salvador, Guatemala, Haiti, Honduras, Nicaragua, Panama, Paraguay, St. Kitts and Nevis, St. Lucia, St. Vincent and Grenadines
Note: The country list above does not directly correspond with the locations of ICDF's scholarship support.
Comments
ICDF's website is available in Chinese and English. 
The Alumni Society comprises individuals who have participated in ICDF's programs of training and education. ICDF is willing to support each country's alumni network with up to US$2 thousand annually. Moreover, the alumni networks may be able to advise prospective applicants about ICDF's programs.
Taiwan's Ministry of Foreign Affairs offers a directory of Taiwan's diplomatic missions.
ICDF provides contact information, organized by subjects.
Last Profile Review
April 2020