Toyota Motor Corporation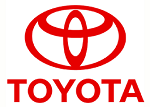 Grants for biodiversity conservation, small-scale agriculture, fisheries, water supply, climate change, and other environmental concerns in Japan and internationally
Principal Office: Japan
Toyota Motor Corporation's programs in corporate social responsibility include a substantial commitment to environment.
As one part of that commitment, the Toyota Environmental Activities Grants Program provides funding for environmental conservation in Japan and internationally.
Grant Programs for Agriculture, Energy, Environment, Natural Resources
Each year, the Program announces specific themes for that year's grants. Examples of themes and activities funded by the Program include the following:

Biodiversity conservation;

Measures to counter global warming;

Environmental education;

Small-scale agriculture;

Medicinal plants;

Wetlands and fisheries;

Community water supply;

Watershed management.

1 — Overseas (International) Projects. Grants fund environmental activities outside Japan. Projects are implemented by Japanese nonprofit organizations, and by Japanese nonprofit organizations in collaboration with nonprofit partners in other countries. The maximum grant size is ¥7 million over two years.
2 — Domestic (Japan) Projects. Grants fund community-based activities for the protection of the environment. Project implementation sites are limited to Japan only. The maximum grant size is ¥3 million over two years.
In both program areas, grant recipients include nonprofit organizations, nongovernmental organizations, charitable organizations, and unregistered voluntary organizations and groups.
About the program
APPLICATION (for 1-2 preceding): Each year, Toyota's website posts grant themes, selection criteria, and application guidelines. It also posts application forms, and calendar deadlines for submissions.
Proposals need to include background information about the applicant's organization. Similar information is requested about partner organizations, if relevant.Toyota encourages applicants to include photos of project implementation sites.
Applications are made in two stages. The best applications in the first stage are invited to compete in the second stage.
About how to apply 
Geographical Distribution of Grant Activities in Developing Countries
Worldwide
Comments
Toyota's website is available in Japanese and English.
Toyota provides annual reports and other documents on their website.
The Secretariat's contact information (email address) is posted on the website.
Note: The Terra Viva Grants Directory provides a separate profile of the Toyota Foundation.
Last Profile Review
June 2019