Tzedek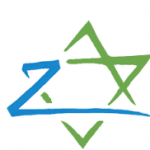 Support for grassroots projects that increase incomes for people living in poverty
Principal Office: UK
Tzedek is a Jewish charitable organization aiming to reduce extreme poverty, focusing on grassroots projects in Africa and Asia.
Grants support projects in micro-finance, training for livelihoods or vocations, agriculture, and natural resources.
Grant Programs for Agriculture, Energy, Environment, Natural Resources
1 — Tzedek Partnerships. Tzedek seeks partnerships with local organisations and invests in geographically appropriate, self-sustaining livelihood projects that will make long-term impact in the local area.
Since 1990, Tzedek has granted over £1.75 million to 139 partnerships with locally led NGOs across Africa and South Asia.
About partnerships
2 — Tzedek Connections. Tzedek supports local NGOs through connections and networks. The aim of this program is to improve the quality of education, leadership development of emerging youth leaders and to develop partnerships to secure livelihoods of the poorest and most disadvantaged.
About connections
2 — Tzedek Leadership Development. Tzedek provides leadership development through workshops and training in local communities. The aim of this program is to develop the leadership skills of emerging local leaders and young Jewish leaders, by providing opportunities for them to meet, share learning, and work together in leadership projects.
About leadership development
APPLICATION:
The Overseas Project Team (OPT) operates Tzedek's Partnership Project Grants scheme. Projects funded in the past includes vocational training, micro-credit, livelihood startups, livestock, agriculture and more.
The OPT meets 4-6 times a year. Applicants may register their interest via email.
About how to apply
Geographical Distribution of Grant Activities in Developing Countries
South Asia: India
Sub-Saharan Africa
Comments
Tzedek offers complete contact information for its office in London, UK.
Last Profile Review
June 2020