Tzedek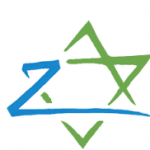 Support for grassroots projects that increase incomes for people living in poverty
Principal Office: UK
Tzedek is a Jewish charitable organization aiming to reduce extreme poverty, focusing on grassroots projects in Africa and Asia.
Grants support projects in micro-finance, training for livelihoods or vocations, agriculture, and natural resources.
Grant Programs for Agriculture, Energy, Environment, Natural Resources
Tzedek Grants. Tzedek accepts applications from grassroots organizations that have previous experience in running projects in Africa and Asia.
Funding is for projects that aim to raise the income of the participants above the internationally defined poverty level. Most projects include one or more aspects of micro-finance; training for livelihoods or vocations; grassroots agriculture, and local management of natural resources.
Tzedek will fund up to the equivalent of £5 thousand. Organisations that have no previous international funding may apply for a maximum of £1,500 for their first application.
About the program
APPLICATION:
 Grant seekers fill out a letter of inquiry
(LOI)
to describe their organization; to summarize the main details of their proposed project; and to indicate the amount of requested funding
(in local currency)
.
If the LOI is successful, Tzedek will send an application form and assign one of its team members to assist with the application.
Note: Tzedek is not currently accepting new applications.
About how to apply
Geographical Distribution of Grant Activities in Developing Countries
South Asia: India
Sub-Saharan Africa
Comments
Tzedek publishes online profiles of its international (overseas) projects.
Tzedek offers complete contact information for its office in London, UK.
Last Profile Review
June 2018