Vibrant Village Foundation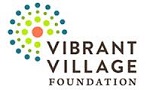 Grants in support of improved agriculture, clean water, and other development opportunities at the community level
Principal Office: USA
The Vibrant Village Foundation invests in the potential of communities to achieve results which are measurable and long-term.
The Foundation operates in the USA and internationally in Asia, Sub-Saharan Africa, and Latin America and the Caribbean. The international program offers grant support for nutrition and health; agriculture; clean water; education; arts and culture; and economic development.
Grant Programs for Agriculture, Energy, Environment, Natural Resources
International grants. The Foundation's grant making takes a village approach with attention to community needs, community-based organizations, and community leadership.
The Foundation seeks to support community projects that are integrated and that can be scaled up as opportunities arise. The areas of focus are water quality; education; agricultural improvements; food security and health; and well-being.
Grants range from US$10 thousand to US$150 thousand per year for projects of one to three years.
About the Foundation
APPLICATION: The Vibrant Village Foundation provides general guidelines and eligibility criteria for potentially interested grant seekers.
Applicants send a brief project summary to the Foundation's international coordinator to describe the organization or individual submitting the application; a brief description of the community served; and a description of the project and the funds required.
Note: At the time of this update, the Foundation is not accepting proposals.
About how to apply
Geographical Distribution of Grant Activities in Developing Countries
Worldwide
Note: The Foundation gives its criteria for excluding some countries in relation to conflict and security issues, political considerations, disaster and relief issues, and position in the Human Development Index.
Comments
The Foundation publishes profiles of its funded projects.
The Foundation provides contact information for its office in Portland, Oregon (USA) in the footer.
Last Profile Review
June 2019