Xperedon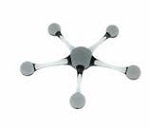 Crowd-sourced donations for charities in subject areas that include animals, wildlife, and environment

Principal Office: Switzerland
Xperedon is an online solutions provider and software house based in Geneva and London. Products and services available at Xperedon include CHarity NETwork (CHNET) as a portal for cloud-based fundraising.
Xperedon invites charities worldwide to submit profiles of their work. Donors and companies use this information to contribute funds to charitable organizations they select, directing their payments through Xperedon.
Grant Programs for Agriculture, Energy, Environment, Natural Resources
Wildlife; Environment. CHNET lists charitable organizations by subject categories and by countries. The categories include animals/wildlife, environment, and many others.

Note: Grant seekers should browse other subject categories for additional charities that may be active in one or more areas of agriculture, energy, environment, and natural resources.
APPLICATION: Charities register with CHNET in order to be able to submit information about their missions, activities, locations, and other key details.
CHNET accepts registrations from representatives of charities, and from donors that want to support particular charities. Any charity in the world can be listed if it complies with legal and recognized ethical standards. (Note: Some countries are currently blacklisted because of a high level of fraud.)
About registration
Geographical Distribution of Grant Activities in Developing Countries
Worldwide
Comments
CHNET offers a searchable database of the charities featured on its site.
Xperedon charges charities a commission, which is deducted from the funds it collects and remits. Donors participate at no cost.
Xperedon provides contact information.
Last Profile Review
June 2020