Brazilian Agricultural Research Corporation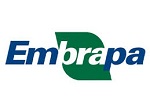 Grants for research in agriculture and natural resources in partnerships of Brazil with Sub-Saharan Africa, and Brazil with Latin America
Principal Office: Brazil
The Brazilian Agricultural Research Corporation (Empresa Brasileira de Pesquisa Agropecuária – EMBRAPA) coordinates the country's national system for research in agriculture, natural resources, and related fields. EMBRAPA is among the largest organizations for agricultural research in the developing world.
EMBRAPA engages in international cooperation to enhance agricultural innovation and development in Sub-Saharan Africa and Latin America.
Grant Programs for Agriculture, Energy, Environment, Natural Resources
Agricultural Innovation Marketplace. EMBRAPA manages the Agricultural Innovation Marketplace to advance research in agriculture and natural resources for the benefit of smallholder farmers in Latin America and Africa.
EMBRAPA makes competitive grants for projects between EMBRAPA's research centers and partner R&D organizations in the target regions. Organizations that partner with EMBRAPA can be public, private, or civil society. Several current grants are with universities, research institutes, and international organizations.
APPLICATION: The Agricultural Innovation Marketplace announces calls for proposals. The calls define the themes of the research; country and institutional eligibility; grant size; application deadlines; and contact information.
EMBRAPA invites full proposals from a selected subset of the initial submissions.
Geographical Distribution of Grant Activities in Developing Countries
Sub-Saharan Africa
Latin America and Caribbean
Comments
The working language of the Agricultural Innovation Marketplace is English.
Frequently asked questions (FAQ) are a summary guide to the program.
The program works through IICA as a partner in Latin America, and FARA as a partner in Africa.
Last Profile Review
August 2018