Consultative Group on International Agricultural Research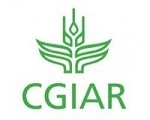 Grants for research and capacity building in agriculture and natural resources in the developing world
Principal Office: International
The Consultative Group on International Agricultural Research (CGIAR) is the world's largest global partnership for research in agriculture and natural resources for the benefit of the developing world.
The CGIAR's organizational network comprises 15 research centers, many cross-cutting programs, and hundreds of institutional partners.
Grant Programs for Agriculture, Energy, Environment, Natural Resources
1 — Climate Change, Agriculture, and Food Security (CCAFS). The CGIAR research program on Climate Change, Agriculture and Food Security addresses the increasing challenge of global warming and declining food security on agricultural practices, policies and measures through a strategic collaboration with CGIAR and Future Earth. Research at CCAFS covers adaptation, mitigation, climate services and policy support. The geographical scope is Latin America, West Africa, East Africa, South Asia, and Southeast Asia. CCAFS is not a grant-making organization, but it posts grant opportunities at its webpage for "Careers and Calls."
Link to Careers and Calls
2 — African Women in Agricultural Research and Development (AWARD). With financial support from the Bill & Melinda Gates Foundation and other donors, AWARD is a fellowship and mentoring program of the CGIAR's Gender and Diversity Program to strengthen the capacity of women agricultural scientists in sub-Saharan Africa.
The program covers the expenses of training, travel, and the other activities of each participating fellow.
APPLICATION:
 AWARD announces an annual call for applications. Each call specifies the eligible countries; eligible agricultural disciplines; educational requirements; closing date for applications; and additional supporting information.
Note: The program is not calling for applications while AWARD seeks new funding.
Geographical Distribution of Grant Activities in Developing Countries
Worldwide
Comments
In the past, the CGIAR has funded other grant-making initiatives in its system of 15 research centers, and sometimes by one or more multi-center partnerships. These grant-making initiatives can be challenging to identify in the CGIAR's decentralized management framework.
The CGIAR has been restructuring its organization, governance, funding mechanisms, and partnership arrangements. As these changes continue to take place, grant seekers should monitor for new funding programs that could open to external competition.
CGIAR provides Contact information.
Last Profile Review
August 2019