Egyptian International Center for Agriculture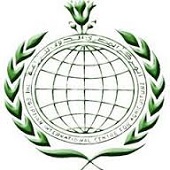 Professional training in agriculture for participants from Africa, Asia, Latin America, and the Middle East
Principal Office: Egypt
The Egyptian International Center for Agriculture (EICA) offers professional training in topics of agricultural development for participants from Africa, Asia, Latin America, and Eastern Europe.
Since its inception in 1965, EICA has trained more than 30 thousand participants from 126 countries.
Grant Programs for Agriculture, Energy, Environment, Natural Resources
Agricultural Training. EICA offers regular programs, special programs, and joint programs (i.e., co-sponsored with other organizations) at its training facility in Cairo. The regular programs include courses in the following subject areas:
Poultry Production and Health
Integrated Rural Development
Animal Production and Health
Fish Culture
Soil and Water Management
Project Analysis
Food Processing Technology
Vegetable Production
Agricultural Services
Rural Women Empowerment
EICA provides fellowships that cover international transportation to Cairo; full-board accommodation for the duration of the course (normally 11 weeks); domestic transportation related to the training; and an allowance for incidental expenses.
APPLICATION:
For Regular Programs, applicants need to meet EICA's criteria regarding professional experience, university education, and language requirements.
Applicants are nominated by their governments. Applications are submitted through Egypt's embassy or consulate in the applicant's country.
EICA offers additional information about making applications, supported expenses, and other details.
Geographical Distribution of Grant Activities in Developing Countries
Worldwide
Comments
EICA posts contact information.
Last Profile Review
August 2019