Farm Africa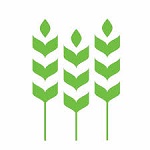 Funding to strengthen agricultural enterprise in East Africa
Principal Office: UK
Farm Africa is a non-governmental organization that works to support rural communities of small-scale farmers and herders in East Africa. It aims to help these communities work themselves out of poverty by promoting good practices to manage crops, livestock, forests, and access to water.
Grant Programs for Agriculture, Energy, Environment, Natural Resources
Maendeleo Agricultural Enterprise. The MAEF made grants and loans to small and medium-sized enterprises along the agricultural value chain in East Africa.
Its investment packages normally combined three types of funding:
Non-recoverable grants to deliver training and support directly to farmers on issues of production, supply, aggregation, standards, storage, and other market-accessing constraints;
Recoverable grants (i.e. interest-free loans or "advances") for product procurement that must be repaid as soon as sales are completed; and
Bank loan guarantees that connect enterprises to commercial banks or microfinance institutions, and that serve as their guarantor in case of default.
About the program
APPLICATION:From 2002-2010, MATF provided grants for 67 technology transfer projects, raising household incomes between 60 and 400 percent.
The Fund is now closed and no longer accepts applications for funding.
Geographical Distribution of Grant Activities in Developing Countries
Sub-Saharan Africa: Ethiopia, Kenya, Tanzania, Uganda
Comments
Farm Africa presents an overview of its work, country by country.

Last Profile Review
August 2019