Farm Africa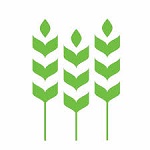 Funding to strengthen agricultural enterprise in East Africa
Principal Office: UK
Farm Africa is a non-governmental organization that works to support rural communities of small-scale farmers and herders in East Africa. It aims to help these communities work themselves out of poverty by promoting good practices to manage crops, livestock, forests, and access to water.
Farm Africa is a grant maker through the Maendeleo Agricultural Enterprise Fund (MAEF).
Grant Programs for Agriculture, Energy, Environment, Natural Resources
Maendeleo Agricultural Enterprise. The MAEF makes grants and loans to small and medium-sized enterprises along the agricultural value chain in East Africa.
MAEF aims to serve the "missing middle" of agricultural finance – businesses that are too big to receive services from NGOs and microfinance institutions, but too small to qualify for commercial loans. The program works with enterprises that typically need capital of US $20 thousand to US$150 thousand to put their businesses on a strong commercial footing.
MAEF offers financial support to input suppliers; agricultural traders; agricultural processors; and exporters. Its investment packages normally combine three types of funding:
Non-recoverable grants to deliver training and support directly to farmers on issues of production, supply, aggregation, standards, storage, and other market-accessing constraints;
Recoverable grants (i.e. interest-free loans or "advances") for product procurement that must be repaid as soon as sales are completed; and
Bank loan guarantees that connect enterprises to commercial banks or microfinance institutions, and that serve as their guarantor in case of default.
About the program
APPLICATION: MAEF describes eligibility criteria for small and medium enterprises that it will consider for support.
The MAEF team can be contacted through Farm Africa in Kenya.
Link to Contact
Geographical Distribution of Grant Activities in Developing Countries
Sub-Saharan Africa: Ethiopia, Kenya, Tanzania, Uganda
Comments
Farm Africa presents an overview of its work, country by country.

Last Profile Review
October 2018