Innocent Foundation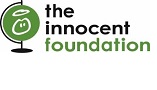 Grants for projects in small-scale agriculture and natural resources to promote self-sufficiency in food production and to address hunger
Principal Office: UK
The Innocent Foundation is a registered charity in the UK funded by the employees, shareholders, and company of Innocent Drinks.
The Foundation supports charities that address issues of hunger in the developing world and UK. It also supports emergency hunger relief in crisis situations.
Grant Programs for Agriculture, Energy, Environment, Natural Resources
Food Security. The program area "food security" makes grants to partner NGOs to deliver small-scale agricultural projects that have strong local impacts in the developing world.
In addition to grant for agriculture, past projects include several that address water, forests, biodiversity, and related issues in environment and natural resources.
Applying organizations must be registered charities in the UK. Grants are up to £30 thousand per year for three years.
About the program
APPLICATION: Applicants are requested to read the criteria for Food Security

For organizations that qualify, the Foundation requires information about the applying organization, and a short summary of the proposed project.
About how to apply
Geographical Distribution of Grant Activities in Developing Countries
Worldwide
Comments
The Foundation posts a map and list of past and current projects.
Frequently Asked Questions (FAQ) are a helpful summary, and they include the Foundation's contact information.
Last Profile Review
 December 2017